Home > sharpening > multi-function sharpener
This compact multi-function sharpener is designed to do sharpening job in a easy & simple way.
it was certified with CE/ GS /RoHS.
Electric Drill Bit Sharpener / Model No.: MS-950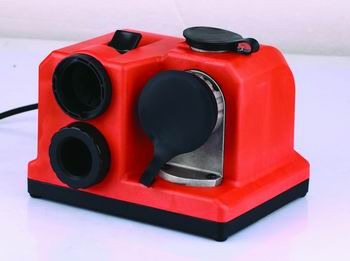 Volt/Frequency:110V/60Hz,or 230V/50Hz
Input Power:80W
Max.Speed:4800RPM,or 4200RPM
Sharpening Size:4/32"~17/32" or 3~13MM
Comes With Sharpening Wheel-80 Grit 60MM Diameter.