Home --> Wood Carving Tools -->drawknife
The drawknife is designed for working to close tolerances. Each blade is individually tempered to HRC 64 in such a manner as to create a sharp edge.
The drawknife we offer includes two types, one is curved type & the other straight, The curved type gives a smooth cutting action for low resistance cut.
Drawknives : Straight type / Model No.: C100-DK1
Curved type / Model No.: C100-DK2
<![if !vml]>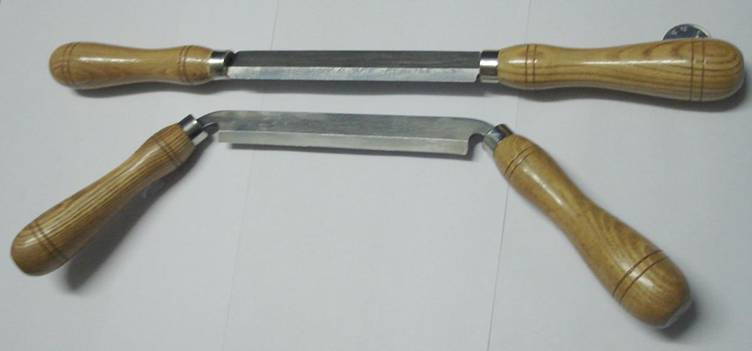 <![endif]>