Home --> Index of drilling & boring tools --> countersinking drill bits-> Carbide Tipped adjustable Countersink Drill Bits type c
Carbide Tipped adjustable Countersink Drill Bits
( Carbide Tipped adjustable Pilot Drill Bits )
Type C, Step Countersink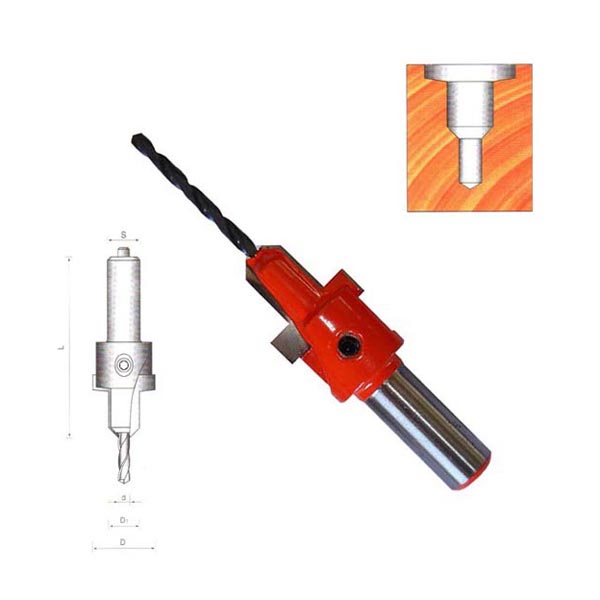 * Drill Bits made from high-speed steel with black oxide finish or Bright Finish.
* Drill, carbide tipped countersink and counter-bore precision screw holes in a single
operation with Generalís Adjustable Pilot Bit Set. Featuring high-speed steel drill bits
with adjustable lengths, this veracious set can be a great time saver for fine carpentry
and woodworking.
* Step Countersink length L: 55mm
* Round shank length: 30mm; Shank: 5/16" or 3/8"
* Countersink Drill Bits Set are available on request.
Size available:
| | | | | |
| --- | --- | --- | --- | --- |
| Item No. | Size Metric | Size Inch | Countersink D | Countersink D1 |
| | | | | |
| | | | | |
| | | | | |
| | | | | |
| | | | | |
| | | | | |
| | | | | |
| | | | | |
| | | | | |
| | | | | |
| | | | | |